Delivered in 14 Business Days or Less
Imprinted Tube Lanyard
Delivered in 14 Business Days or Less
Imprinted Tube Lanyard
These custom printed polyester lanyards offer a near perfect balance of high performance product and a great low price.
Popularity:
Value:
STANDARD ATTACHMENTS
The most popular attachments for ID lanyards are included in our Standard Attachment group. J-hooks, Lobster Claws and Bulldog Clips all offer swivel points that allow you to adjust your lanyard as needed. Split Key Ring and Cell Phone Loop attachments give you the flexibility of attaching more to your lanyard than your ID. These are all economical options that will work well with most personalized lanyards.
Bulldog Clip
FREE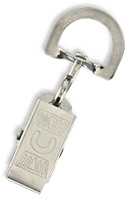 Cell Phone Loop
FREE
Lobster Claw
FREE
J Hook
FREE
Split Key Ring
FREE
Our services include…
FREE Artwork & Design With Unlimited Revisions.
FREE UPS Air Shipping. Guaranteed
Guaranteed Delivery in 14 business days or less
Quality & Workmanship 100% Guaranteed.
We are really looking forward to working with you.
Toll Free: 1.800.270.9019
E-Mail: info@signaturelanyards.com
Dependable Service with Consistent Quality
Hundreds of Clients have Experienced Our Amazing Service