Delivered in 9 Business Days or Less
Specialty Lanyards
Delivered in 9 Business Days or Less
Specialty Lanyards
Signature Lanyards now offers 4 different types of specialty options
Popularity:
Value:
Custom Specialty Lanyards
Signature Lanyards now offers 4 different types of specialty options. They are:
Fine Woven Double Lanyards (on 3/4″ polyester strap)
Heat Transfer Lanyards
Offset Printed Lanyards
Reflective Color Imprint
Our specialty lanyards can be used to liven up your custom artwork. Please email us at info@signaturelanyards.com with a photo or digital image of your logos and/or ideas to so we can send a free full-color digital proof and price quote to you. Keep in mind that specialty lanyards require a quote by job process so once you email us with your lanyard art and specs please allow 1-2 business days for a proof and/or price quote.

Offset Printing Lanyards have polyester base and the logo or design is printed on the surface of the lanyard using a CMYK process, which allows for blends of color.
Reflective Color Lanyards also use our polyester material and the strap is imprinted with your logo and a strip of reflective imprint.
Fine Woven Lanyards use our standard polyester 3/4" strap with a 5/8" fine woven strap with your custom design sewn on to the polyester strap base.

Heat Transfer Lanyards use a polyester base material and the design is printed into the material using a heat transfer process.
We look forward to working with you on your specialty lanyard order!
What's Included?
One Standard Attachment, One Color Imprint & FREE UPS Air Shipping. For any quantity over 5000 please email or call us for a price and production time estimate.
Stock Lanyards Colors
We offer a wide range of in-stock colors for your selection. We also offer custom-dyed colors, please email us for more information.
STANDARD ATTACHMENTS
The most popular attachments for ID lanyards are included in our Standard Attachment group. J-hooks, Lobster Claws and Bulldog Clips all offer swivel points that allow you to adjust your lanyard as needed. Split Key Ring and Cell Phone Loop attachments give you the flexibility of attaching more to your lanyard than your ID. These are all economical options that will work well with most personalized lanyards.
Bulldog Clip
FREE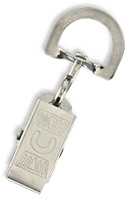 Cell Phone Loop
FREE
Lobster Claw
FREE
J Hook
FREE
Split Key Ring
FREE
Our services include…
FREE Artwork & Design With Unlimited Revisions.
FREE UPS Air Shipping. Guaranteed
Guaranteed Delivery in 14 business days or less
Quality & Workmanship 100% Guaranteed.
We are really looking forward to working with you.
Toll Free: @company-phone
E-Mail: @company-email
Hundreds of Clients have Experienced Our Amazing Service
Dependable Service with Consistent Quality